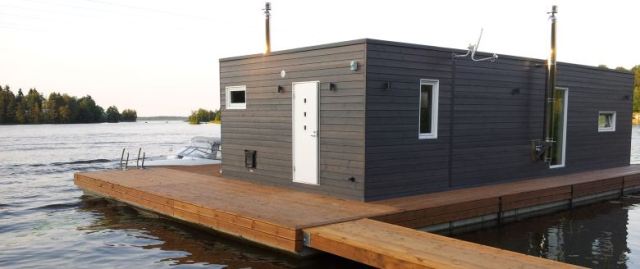 Floating homes
Our Floating homes, green, friendly, low carbon sustainable architecture with interiors to inspire calm and harmony. Floating Homes design stylish modern floating homes, a home to make you smile.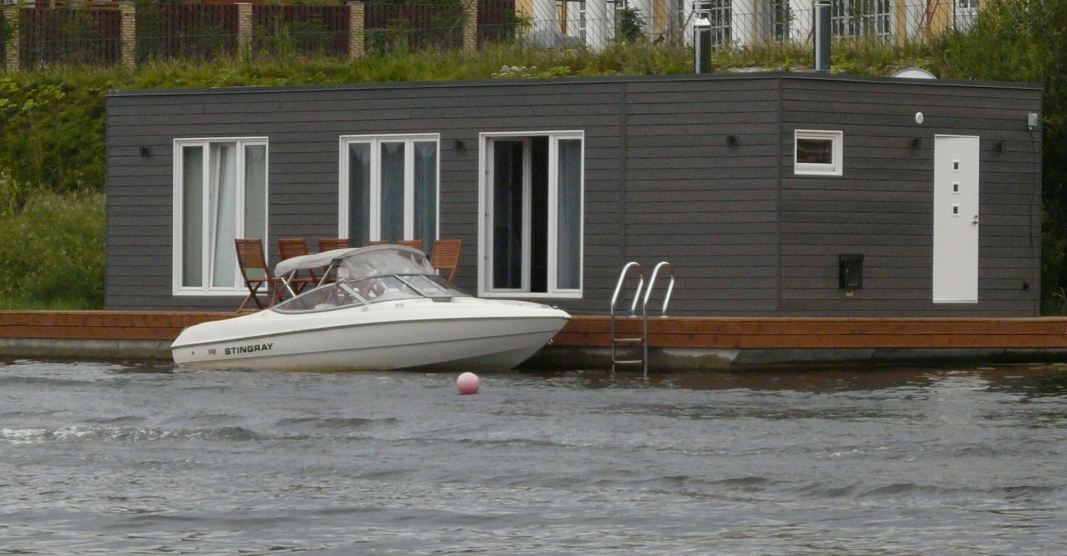 The Floating Homes natural wood exterior integrates into the landscape , beautiful outside and inside . Our ethos is to construct healthy , eco-friendly homes that enhance the countryside and deliver maximum comfort with minimum energy bills and a small carbon footprint.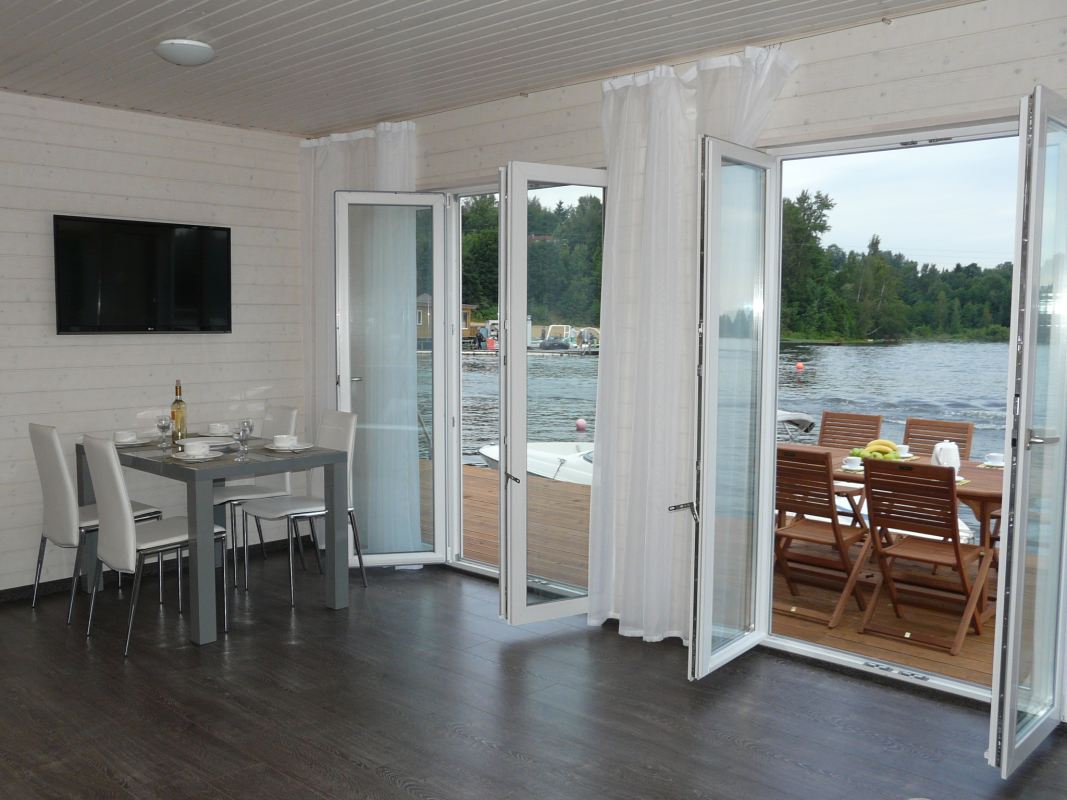 Our floating homes are workshop made high quality homes delivered to your site complete with exceptional interior and exterior finishes, windows, doors, fixtures, and appliances. Stylish, uplifting, efficient, and expertly built, capturing the essence of modern livin.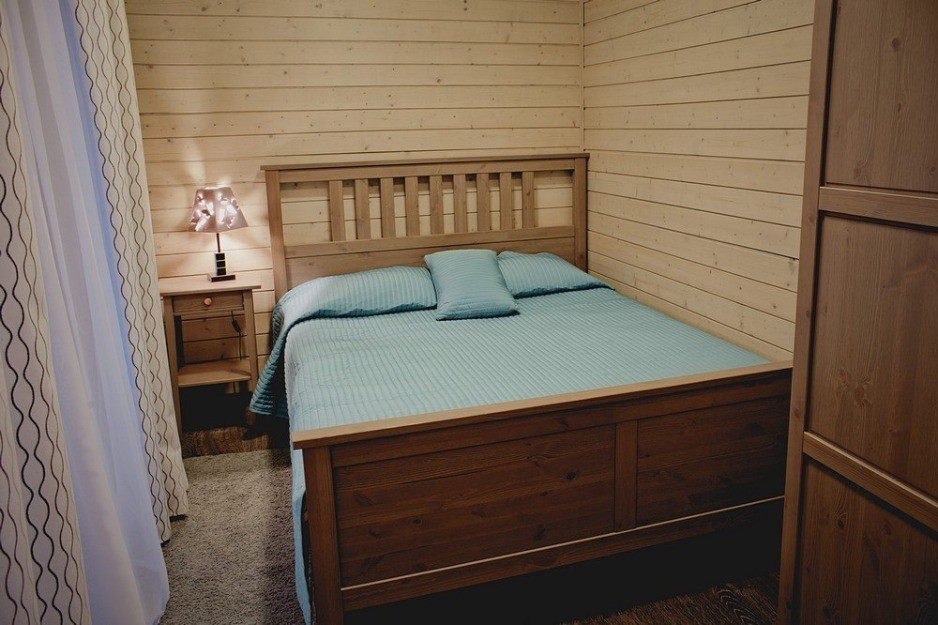 You can enjoy an outdoor lifestyle all year round, in complete harmony with the water setting.
Ecological Footprint
The sustainable use of energy is our design approach, exploiting natural light, cooling and heating, high levels of insulation and thermal protection, efficient appliances and fittings. Our modern construction prefab methods reduces on-site build times, minimizing the impact on local ecosystems and decreasing site waste. Growing timber for construction is a renewable resource that does not use large amounts of energy to produce, coupled with its inherent thermal efficiency and low energy consumption over the life of the home we have the small ecological footprint we want.
Sustainable Systems
Workshop methods of production can always use local resources and products for environmental reasons, which lessen the ecological impact when building a house. All of our homes can be designed to be energy self sufficient incorporating solar heating, photo galvanic cladding, wind turbines, waste water treatment together with passive energy control systems.
All work and fittings are to an exceptional standard and will come with a full warranty.
Sustainable , responsibly sourced materials, built by craftsmen to standards that are in excess of most newly built houses.
Specifications
Homes specifications include:
Energy efficient slide windows
Energy saving LED lighting
Wood floors
Wood internal doors with high quality locks and handles
Stainless steel sockets and switches
SAT cabling and Wi-Fi for network connectivity
Fire, gas and smoke alarms fully integrated
Our kitchens include:
wood work tops
polished chrome taps
low energy appliances
fully fitted cabinets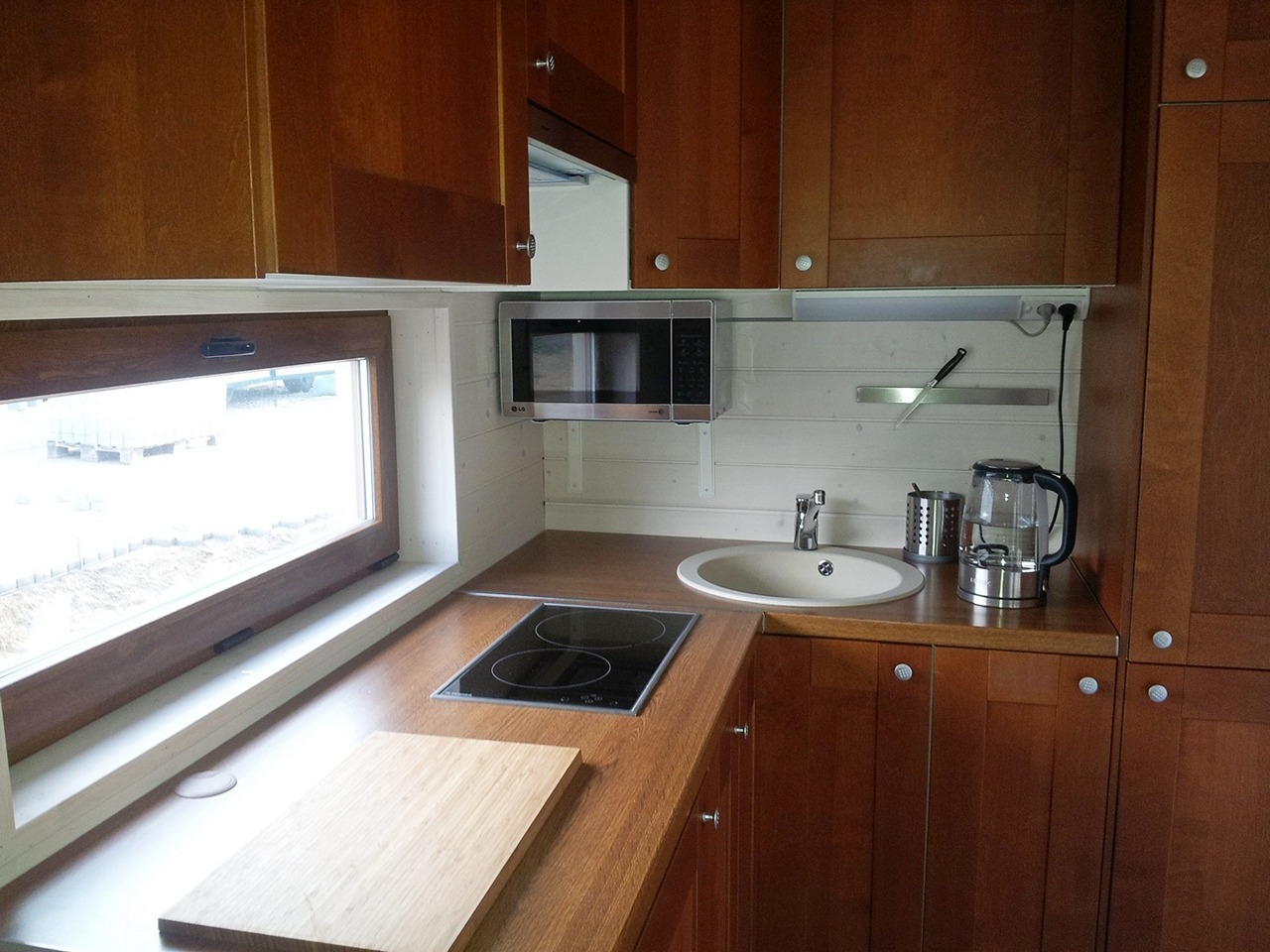 Our bathrooms include:
Contemporary chinaware
Polished chrome taps
Heated towel rail
Thermostatic shower, fully tiled with a glass enclosure
Power point for electric toothbrush, etc.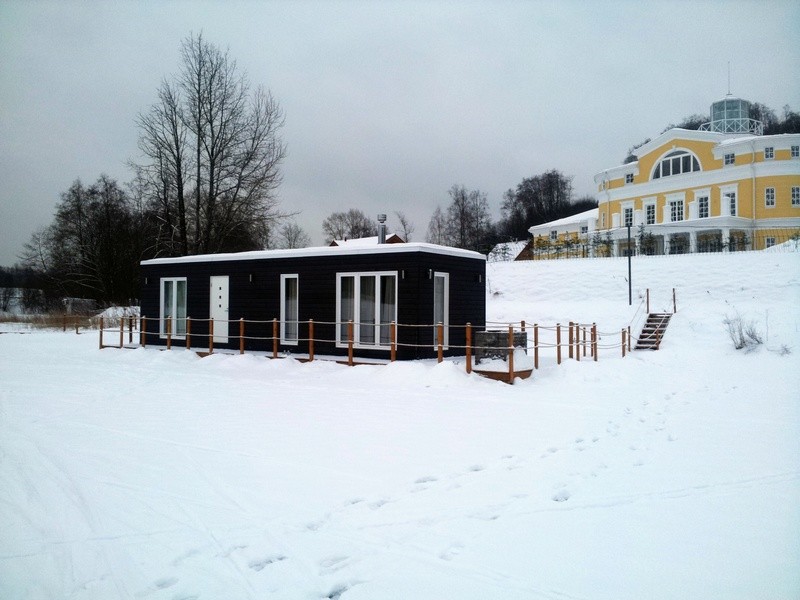 Our highly insulated construction methods are ultra energy efficient resulting in low heat losses that will reduce your energy costs and carbon footprint. The heating system is specifically designed for each home location .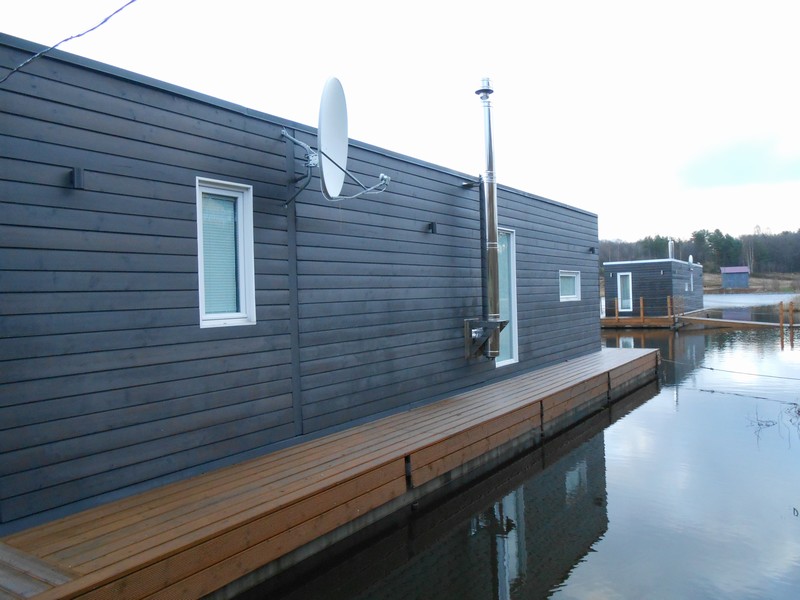 Our Green Living range of floating homes is designed to make it quick and affordable to create a very personal home with great style and comfort. These contemporary homes using sustainable and low maintenance materials capture the essence of a modern waterside lifestyle through the use of decks and large opening doors. Designed to arrive complete within 1-3 months of order.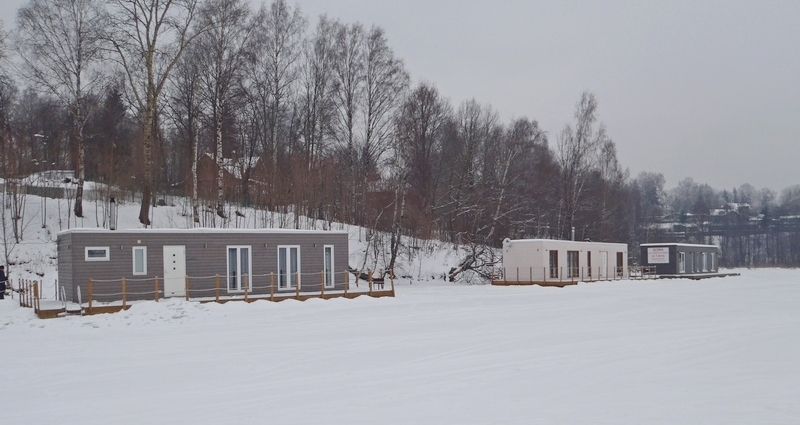 Media...
Contact
A&D MODULE
St.Petersburg, Russia
infо@аd-m.infо
If you want to look at our homes we can arrange a viewing on one of our show homes.
Visits are by appointment only
.
#hytter #houseboat #tinyhouse #modulhus
© Copyright A&D MODULE 2009-2020